Cost: Retired
Special Reward: Cosmic Cube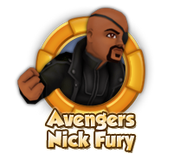 Avengers Nick Fury: Loki used the Cosmic Cube to take over Asgard! Now he's hiding somewhere in this area and we can't get to him. The Avengers and the Super Hero Squad need to work together and find a way into Loki's Castle. Good luck, hero!
Enemies: Frost Giants, Fire Giants
Ad blocker interference detected!
Wikia is a free-to-use site that makes money from advertising. We have a modified experience for viewers using ad blockers

Wikia is not accessible if you've made further modifications. Remove the custom ad blocker rule(s) and the page will load as expected.