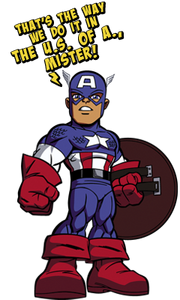 Captain America
is a hero in
Super Hero Squad Online
.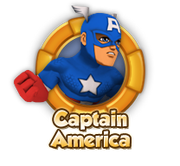 Description
Edit
He's a living legend, but he's far from just a symbol. "Cap" is S.H.I.E.L.D.'s best agent, both advisor and ally to the squad. Cap is the most experienced tactician in Super Hero City, and while not the strongest hero, he's at the peak of human potential -- and that's fairly superhuman. He's been present at several major events in the last century and will tell you about them in great detail unless you keep moving.
Nicknames
Edit
Cap
Winghead
Shield Brother Number One
OhioFriedChicken
Ad blocker interference detected!
Wikia is a free-to-use site that makes money from advertising. We have a modified experience for viewers using ad blockers

Wikia is not accessible if you've made further modifications. Remove the custom ad blocker rule(s) and the page will load as expected.