Drax is a playable character in Super Hero Squad Online.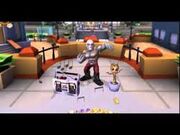 Description
Edit
Some call him the Destroyer... some call him a Guardian of the Galaxy. We call him... Drax!
Drax costs 5000 fractals/500 gold.
390 with badge at level 19.
Power Attacks Damage (1, 2, 3)
Edit
Slashing Charge- 24 damage 2 times with badge at level 12.
Righteous Fury- Damage, Armor and Speed Boosts.
Drop of Destruction- 76 damage with badge at level 18.
HeroUp Damage
Edit
141 damage with badge at level 20.
Ad blocker interference detected!
Wikia is a free-to-use site that makes money from advertising. We have a modified experience for viewers using ad blockers

Wikia is not accessible if you've made further modifications. Remove the custom ad blocker rule(s) and the page will load as expected.