Description: This proud Canadian wears a powerful battlesuit of his own design as the leader of Alpha Flight!

Team: Alpha Flight
Playable:
Yes/Agents Only!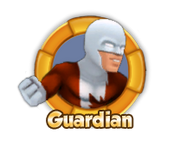 Cost: 600 Gold
Voice Actor: Unknown
Marvel Lore: +2
Fight Style: Mixed
Movement: Flight

Combo Damage: 6+9+(7+7+7)+23+34=93

Power 1: Double Concussive Blast -1 Star- 11+11 Damage

Power 2: Combat Tactics -2 Stars- Full team armor boost

Power 3: Radial Blast -3 Stars- 35+35 Damage

Hero Up: 106 Damage
Upon Entering:

Character Select:

Using Door:

Eating Pizza:

Citizen Greeting:

Going in Water:

Destroying Trouble-bot:

Chasing Robber:

Using Hotspot:

Using Wheel:

Visiting Shop:

Visiting Parker House:

Sitting:

Other (Ice Cream, Cheese, Unable to lift, etc.):

Solo Mission:

Mission with Other Squads:

Solo Mission Complete:

Mission Complete with Other Squads:
Power 1:

Power 2:

Power 3:

Hero-Up:
To Captain America:
To Future Foundation Dr. Doom:
To Hulk:
To Iron Man:
To Iron Patriot:
To Sasquatch:
To Shadowcat:
To Storm:
To War Machine:
To Wolverine:
Ad blocker interference detected!
Wikia is a free-to-use site that makes money from advertising. We have a modified experience for viewers using ad blockers

Wikia is not accessible if you've made further modifications. Remove the custom ad blocker rule(s) and the page will load as expected.