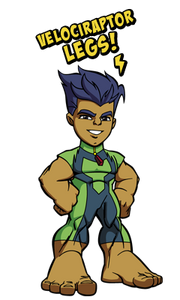 Reptil is a hero in Super Hero Squad Online.
Description
Edit
Reptil able to summon a vast array of Dino-abilities by shouting out the dinosaur attribute he needs. The powers come from the Infinity Fractal he wears on his neck. Captain America put Reptil into a reluctant Wolverine's care, who is currently teaching Reptil how to be a hero (and how to be less annoying).
Nicknames
Edit
Red
Dino Butt
Raptor Rash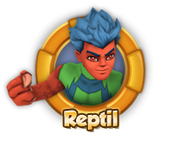 Ad blocker interference detected!
Wikia is a free-to-use site that makes money from advertising. We have a modified experience for viewers using ad blockers

Wikia is not accessible if you've made further modifications. Remove the custom ad blocker rule(s) and the page will load as expected.